For all the guys watching the feeds…I give you…Jessica!!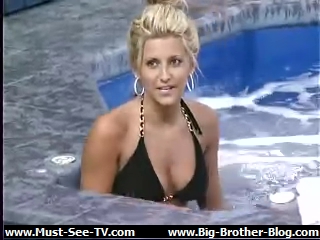 So first off, she IS beautiful…but she is playing this game great. Week 1 she helped (without doing much) to get rid of her old BFF from school. She is just flying under the radar, making friends, having fun.
She is going to do good this season. The more she stays out of the drama…the better her game is becoming.
Big Brother Blogger