Yes…over the past 2 seasons, we have given away access to the live feeds compliments of Must-See-TV.com and Big-Brother-Blog.com. This year will be NO DIFFERENT.
On Monday Feb. 11th, 2008 I will give one of our blog commenter's access to the live feeds for the season FOR FREE! Here are the rules….
1. You have to COMMENT ON THIS POST. Only comments on this post will be accepted.
2. You have to have a GRAVATAR set (in other words, I do not want to see all the default Big Brother Blog houses)
3. The better the comment (quality counts) and the sweeter the Gravatar picture will help in determining the winner.
4. The winner will be notified via email on Monday afternoon/evening and will have the feeds by Tuesday Feb. 12!
5. The comments have to be posted by Midnight PST on Sunday Feb. 10th, 2008 to qualify!
Easy enough?
Today is day 20…..you have 19 days to comment and update your gravatar!
Christine sent me a few 20 pics….so here they are! (PS: these could make some great GRAVATARS!)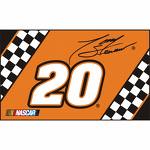 Any questions, please direct them to realitytvchat (at) gmail (dot) com. I will do my best to answer and clarify any questions you may have.
Basically, have fun…..and remember…..this is YOUR BLOG. I want to make sure that not only we provide the BEST in Big Brother 9 coverage but we have fun and make sure that it is an interactive blog.
Talk with you tomorrow!
Peace, BBBlogger
PS: Just to let you all know…tonight Julie Chen will be on Letterman! (Wednesday January 23, 2008) I will have a full report for you tomorrow! Just wanted to let you know so you do not miss it!
**Midnight on 1-23-08**
So if you stayed up to watch Julie Chen on Letterman like I just did….then you know that you cannot believe everything you read on the net. I am sorry for stating that when it was not correct and she was not on this evening. My personal guess is either she was a no show….or….she will wait until BB9 is closer (which makes more sense to me). I must have read something incorrectly. Again…I appologize for my mistake!
BBBlogger
——————UPDATE——————
To get a Gravatar….
1. Sign up for a Free Gravatar.com account at Gravatar.com! http://site.gravatar.com/signup Be sure to use your email that you will comment this blog with.
2. Upload your "Gravatar" (small picture that represents you on that site)
3. When you are done…if you used the same email in your comments…it should show up here on my site.
I will see if I can document the steps for everyone. 🙂