Hey everyone….Just wanting to give you a heads up…the cast has been revealed!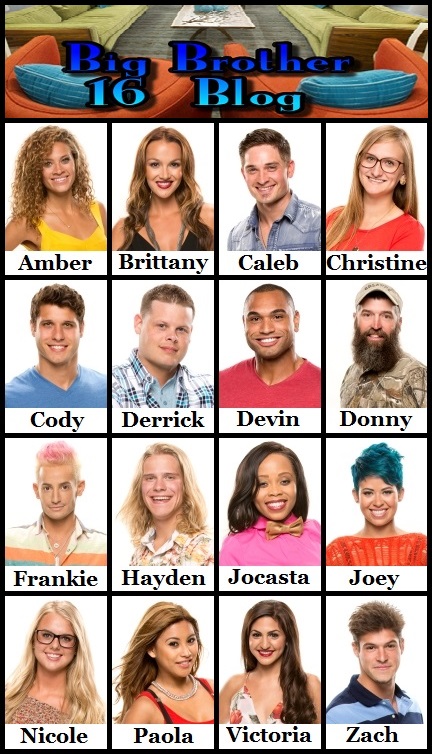 What do a minister, a DJ and pop singer's brother all have in common? They're all moving in to the Big Brother house.
http://www.cbs.com/shows/big_brother/
More info later today…but feel free to check the new cast out NOW!
Peace, BBBlogger
From our beautiful blogger Lisa Marie…
Here's how the new houseguests break down by age:

Out of the 16:
1 person in his 40s
3 people in their 30s
12 people in their 20s

Here is where they're from:
Arizona — 1
California — 3
Florida — 2
Georgia — 1
Michigan — 1
New Jersey — 1
New York — 2
North Carolina — 1
Rhode Island — 1
Texas — 2
Washington — 1

I was totally wrong about the possibility of veterans returning to the show and I've never been happier to be wrong. 🙂