Hey Big Brother Blog faithful! BBBlogger here checking in with you to see how life is in your neck of the woods!
In case you have been in hibernation, we are starting to get excited for the Big Brother 19 premier that is literally around the corner!
One of my friends from the blog over the years, JT made this awesome Big Brother 19 house guest graphic. Take a gander…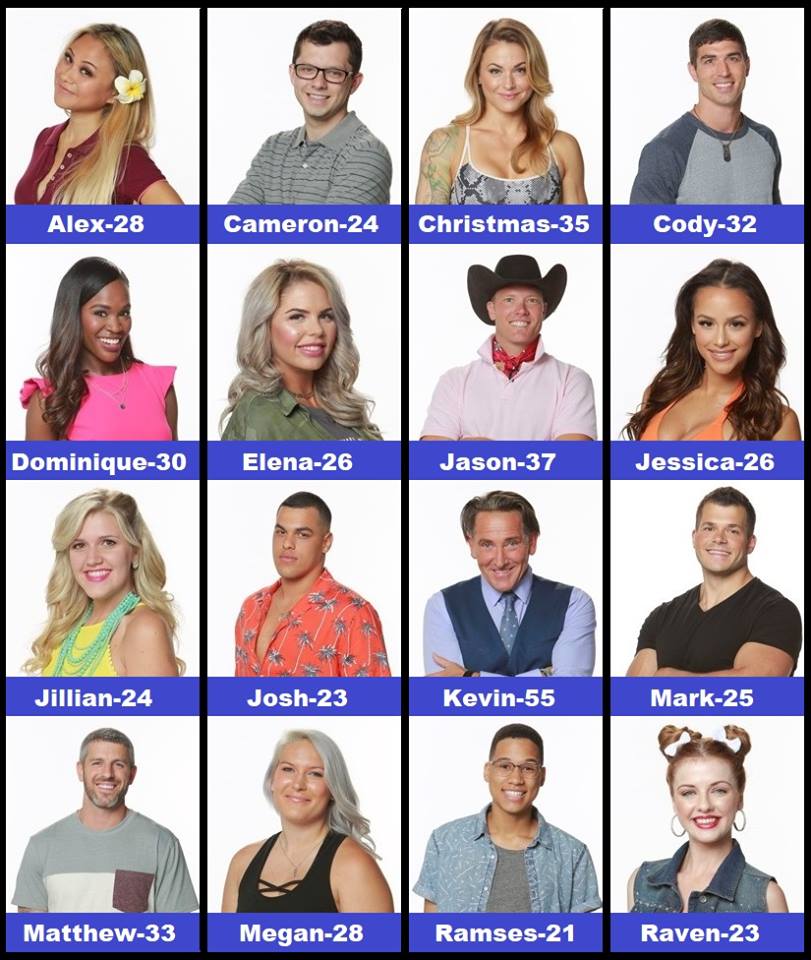 So what do you think? I know that seeing these new house guests make me excited to get the party started!
So who will be on our blog this year? Hope we can get old and new friends alike.
I will be setting up the automatic emails once again and hopefully you will be ready to rock with Big Brother Blog!
Peace,
BBBlogger
PS: I have yet to ask Lisa Marie if she has time to help us out this year but I have a feeling she will be around. She likes us, she really likes us!! 🙂 (fingers crossed!)